DIY cakes
0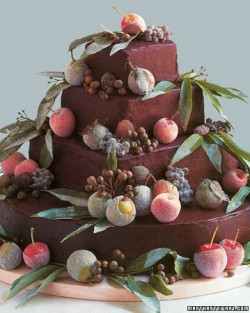 Once again we're talking about chocolate! I can't help myself – with all the Halloween candy at the stores my brain immediately thinks "chocolate."
I think chocolate cakes are perfect for fall and winter weddings – they're dark and decadent and seem to fit in with the colors and themes at this time of the year.
A chocolate cake in the summer would just be too much. But in the fall, when it's cold and blustery outside, it's perfect. Read More
0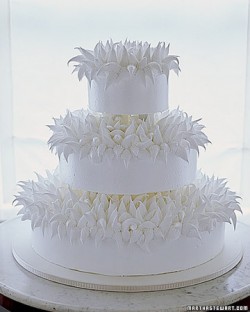 This cake might be called the "chrysanthemum wedding cake" but in my humble opinion it looks more like something the Snow Queen created.
I love the dramatic spikes on this cake – it's just so stunning.
The three tiers of this cake are accented by spiky petals created by stark white meringue and the effect is incredible. No other embellishment is needed on this cake – it's just so breathtaking on its own. Read More