doughnut wedding cake
0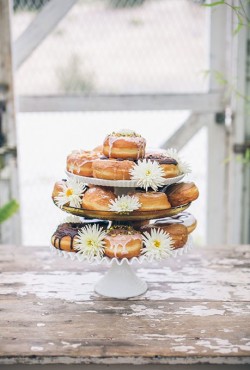 Sometimes I crave doughnuts.
I'm talking about those fresh-from-the-bakery, crispy on the outside doughnuts that make you all warm and fuzzy inside.
And if you love doughnuts as much as I do, it would be so much fun to serve doughnuts as your wedding cake!
Talk about an unexpected cake! Read More
0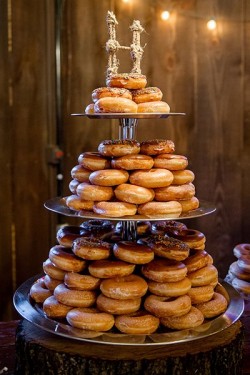 Sometimes you just want doughnuts, right?
So why not serve a wedding cake made completely out of doughnuts? That is something your guests will absolutely not expect.
I love the idea of a totally non-traditional wedding cake like this.
It would be especially cool if you were hosting a brunch-style reception or if you were going for a totally non-traditional type of reception. Read More