flowers on a wedding cake
0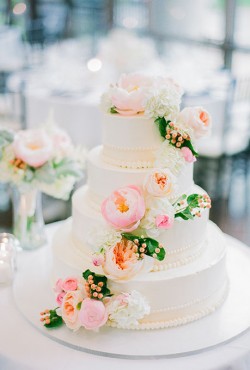 Spring is most definitely in the air this week! The windows are open, the birds are chirping, and springtime flowers are starting to peek out from the ground.
And since I'm in a spring-y mood, I just had to find a wedding cake that reflected all things spring.
Today's cake is that cake.
This gorgeous four-tier cake would be perfect at a springtime wedding thanks to the delicate cascade of fresh blooms. Read More
0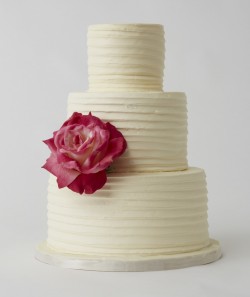 Sometimes all you need to make a statement is a simple yet elegant wedding cake.
This is that cake.
The three tier cake features elegant buttercream icing that almost resembles pleats in a wedding dress. And the only embellishment the cake needs is a brightly colored fresh flower.
This version of the cake features a lovely red rose, but if roses aren't your favorite it would look stunning with other big and bright flowers. Read More