fruit on cakes
0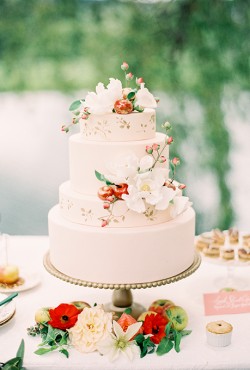 Ah, spring is in the air! The flowers are blooming the grass is getting greener. And it's lovely!
If you're looking for a spring-worthy cake that feature fresh flowers (and even a little bit of fruit), today's cake is that cake.
I'm loving the subtle blush color of this cake – it's just slightly pink and it's perfect. Read More
0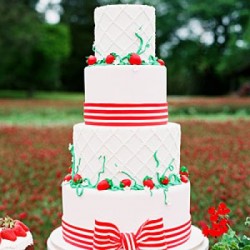 Here in the midwest it's officially strawberry season, which is rather exciting if you're a fan of the bright red sweet and juicy berries.
Me? I prefer mine with a big bowl of whipped cream and sans shortcake, but if someone was to offer me a slice of wedding cake adorned with strawberries I'm pretty sure I won't turn it down.
Especially if that strawberry wedding cake looked like this beauty! Read More