heart shaped wedding favors
0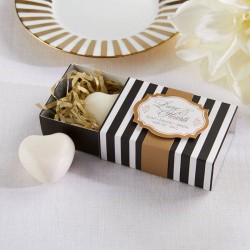 With just a few weeks to go until Valentine's Day it seems like a good time to start sharing heart-shaped favors and other fun stuff!
Now, soap might not be the first thing you think of when you're considering wedding favors but this could be a really fun addition to a care package for your out-of-town guests. Read More
0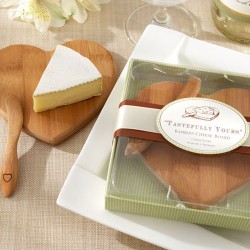 Earlier this week we featured a wedding cake made entirely of cheese so today it seemed fitting to showcase a fun wedding favor that is a mini cheese board.
While this favor would be fun for a wedding reception that centered around wine – maybe your reception is at a winery – it would also be a fun favor at any type of reception. Read More