lace and pearl wedding cakes
0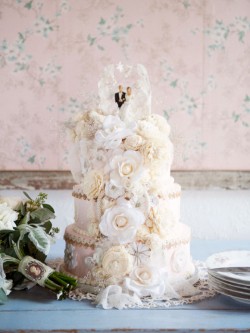 The minute I saw this cake it took my breath away! It's so stunning and visual and there's so much going on with it, but in a good way.
If I were planning a shabby chic wedding or even a wedding with a vintage, early 1900s vibe, I would do anything to get this beauty.
Take a few minutes to digest it. The cake itself is Read More
0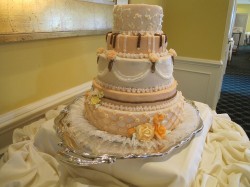 I don't know what it is but lately I have been finding some unique themed wedding cakes. It seems like it has been a LONG time since I've featured a traditional sweet and pretty wedding cake. For most of us, weddings are all about the sweet and the pretty.
This cake is simply gorgeous. It takes Read More