rustic wedding favors
0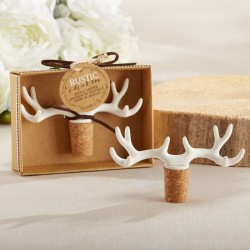 On Dasher, on Dancer, on Prancer and Vixen! On Comet, on Cupid, on Donner and Blitzen!
Since we are just days away from Christmas it seemed fitting to showcase a fun wedding favor with a holiday theme.
That fun favor would be these Antler Bottle Stoppers. (No reindeer were harmed to make these stoppers. Promise.) Read More
0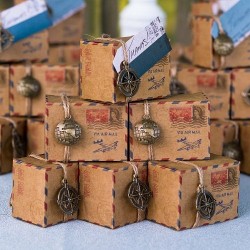 When I was younger I had a pen pal from England and the best days were the ones where I found an airmail envelope in the mail box!
So you can imagine how excited I was when I found these very cute – and apparently "shabby chic" – airmail favor boxes!
Just look at them. They have to be the best favor boxes I've found in a while. Read More