scalloped icinig
0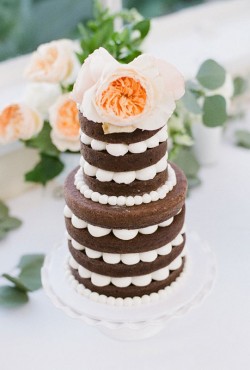 It's that time of year when I think about chocolate – a lot.
I love the holiday season for all the sweet treats that are available and if they're chocolate, that makes it even better!
Which brings me to today's featured cake. It's a naked chocolate cake but what stood out most for me was the scalloped icing.
While we know I'm not a huge fan of cakes without icing if you're going to serve a naked wedding cake it might as well look gorgeous too. Read More