sugar cookies
0
Posted on January 15, 2016 by Traci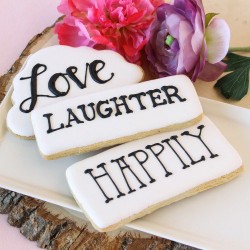 I love cookies.
It really doesn't matter what kind of cookie we're talking about – odds are I'll eat it.
And I really love wedding cookies. In fact, I wish I would have served wedding cookies as favors at my own wedding … many eons ago!
As I've mentioned many (many) times before I am a huge fan of edible wedding favors. Read More
Other Posts You May Enjoy:
0
Posted on August 1, 2014 by Traci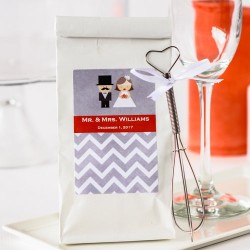 If you and your true love are foodies – or maybe you just really like cookies – I've found a fun and delicious wedding favor for you!
This personalized cookie mix with the mini heart whisk is quite possibly the best wedding favor I've seen in a while.
I would love to be a guest at a wedding and come home with something useful as a favor. And a cookie mix is totally useful. Read More
Other Posts You May Enjoy:
1
Posted on February 7, 2014 by Traci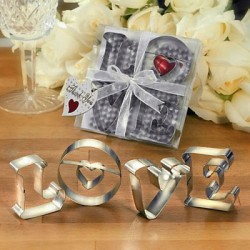 Love is in the air, there's no doubt about that.
With just one more week until Valentine's Day, we're all a flutter with love over here at A Wedding Cake Blog!
This means we're searching for love-inspired cakes and wedding favors and we just LOVE the favor we found for today.
These cookie cutters are just the bees knees in my humble opinion. Read More
Other Posts You May Enjoy:
Recent Posts