sugar paste designs
0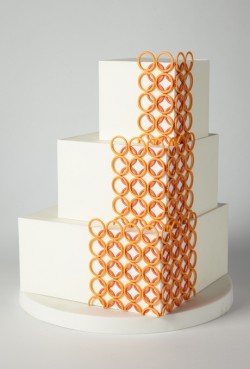 I'm a big fan of traditional wedding cakes – white frosting, flowers, cake topper.
But I'm also becoming a fan of the more non-traditional cakes we've been featuring here.
And every now and then I find an ultra modern wedding cake that knocks my socks off.
This is one of those cakes.
From the straight lines of the square tiers to the 3D illusion of the sugar paste rings, this cake has it going on! Read More