cheese and fruit cake
0
There's cheesecake and then there's cheese cake. Yes, that's right. Today we're talking about "cakes" made out of wheels of cheese. Is there anything more glorious really?
We have featured cheese cakes here Read More
0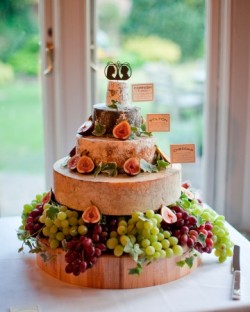 We have featured a "cheese" cake – or two (or three.) But this one is my favorite by far.
Hmmm…what makes it so awesome? Well, for starts, the professional photography and styling don't hurt. And the silhouette cake toppers are uber adorable. But also, the cheeses look particularly Read More