sculptured wedding cakes
0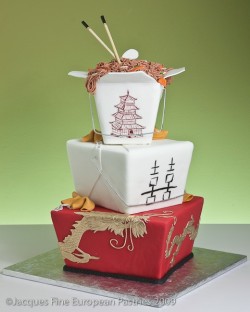 Omistars in Heaven Above.  (Haven't started out that way for a bit 😉  )
So, how fabulous is this positively adorable cake depicting a yummy-looking stack of Chinese takeout?  Would you not LOVE to know this story?  I shall imagine one for us.
The couple met and fell in love, and soon discovered they also shared a passion for noodles.
No.
The couple met when he delivered the noodles Read More
0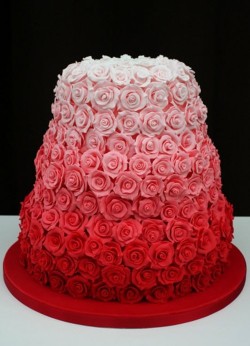 I am a sucker for the ombre technique of gently moving from lighter to darker shades of a color.  Whether it's a dress, a wall, a piece of stationary, or a cake – if it's a color that I love, and the artist has used ombre, I'm in.
This cake super had me at hello.  Isn't it just perfection?  Gradually moving from the palest pink to Valentine red, it's just breathtaking.  In fact, I think it's the perfect cake to feature as we head toward the month o' love.
This lovely cake is the work of Janet Mohapi-Banks, a wonderfully talented baker and cake artist located just outside Read More