apple wedding cake
0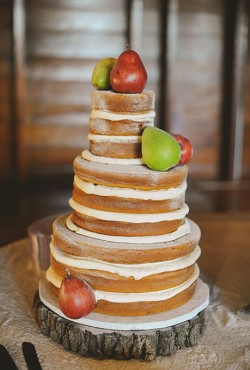 There's a chill in the air and we're all looking to cover up in sweaters and jackets as the days turn cooler.
So, it seems like a perfect time to showcase a naked cake, right? Of course it does!
Naked wedding cakes are still somewhat of the rage and I'll admit that I have found a few that look amazing. But I'm still a frosting kind of girl, so as pretty as these cakes are I prefer more icing.
But that's not to say that there's anything wrong with naked cakes. Take today's cake for example – it is stunning. Read More
0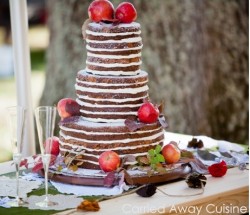 I'm feelin' fall, y'all.
Blame it on all the back to school pics.  My sweet girl went back last week, but just about everyone in my circle – far and wide – have seen their kids off to the school bus by this point.  And so begins the yearning for crisp, cool weather that never comes where I live.
Well, if I can't have Read More