beach cakes
0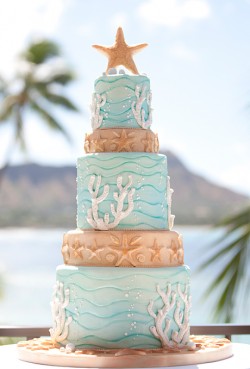 With much of the country coming out of a very deep freeze, I think today is the perfect day to dream about a beach wedding.
And if you're planning a beach-themed wedding, you're going to need a cake that has a tropical vibe – just like this beautiful creation!
I love how this cake plays on the ocean theme with alternating layers of blue icing for the sea and sand colored icing. It really makes me want to head to a beach right this minute.
As pretty as this cake is, it's also beautifully simple and doesn't go too far in the decor department. Read More
0
Hello pink and green! Calling all sorority girls and Lilly Pulitzer fans…today's featured cake is inspired by the designs of Lilly Pulitzer. For those of you who aren't familiar with Lilly Pulitzer think bright colors, fun beachy patterns, and all around girly-ness!
I love this cake for SO many reasons BUT we shall start with the bright colors! I love love LOVE! pink and green together (I know that trend is considered "out"…but bear with me) because the colors are so happy and vibrant…and they make me smile. And speaking of things I love…I love how the cake designer chose a different pattern for each tier. The design incorporates Read More
0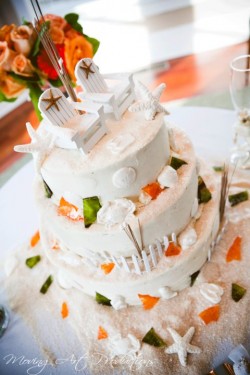 Isn't this always how it goes.
In August I was tired of sweat behind my knees 14 hours a day and ready for the cool breeze of fall.  By the time November rolled around I was ready for Thanksgiving to be finished so that I could kick off the Christmas season.  Now that it's January and the days. seem. to. take. forever.  I can't wait until it's beach season.
Yes, I did skip right over spring because that's what South Carolina does.  50 degrees and gloomy one day…75 and gorgeous the next.
Here it is in January.  MLK Holiday has passed and minus a teacher work day or two I am in that awful Jan/Feb/March OH MY Read More