brownie cake pops
0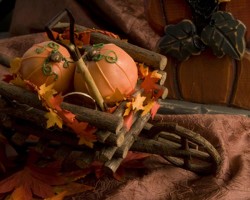 Today is the first full day of fall and I have to admit I'm completely obsessed with all things pumpkin right now.
\Maybe it's the chill in the air or the changing color of leaves, but if I could have a slice of pumpkin pie with a cup of pumpkin coffee all would be right with the world.
And then I thought how perfect pumpkins would be at a fall wedding! Read More
0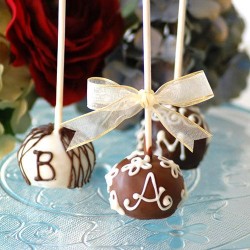 I think one of the best things about being a guest at a wedding – other than witnessing the wedding and the cake – is that we get to take home a fun gift. I'm talking about the wedding favors and I'll admit, I'm a sucker for a great wedding favor.
At my wedding we gave guests little boxes of Jordan Almonds, which at the time seemed fun but in retrospect it's sort of boring.
I mean little boxes of candy that might break a tooth can't even compare to these super cute monogrammed brownie pops! Read More