bundt cakes
0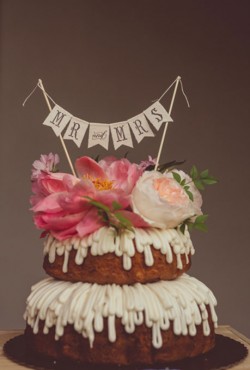 Ah, bundt cakes. The ubiquitous cake of the 1950s and 1960s.
They're so retro that they're cool again – just ask my mom. She loves to bake bundt cakes for family birthdays, complete with homemade chocolate drizzle.
Imagine having a bundt cake as your wedding cake – now that would be cool. Plus, they're basically the original "naked" cake, with only a drizzle of frosting. Read More
0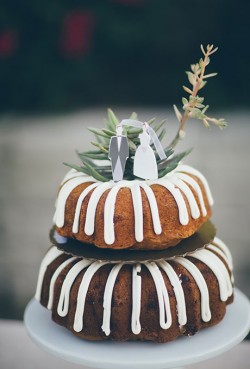 I'm always looking for great non-traditional wedding cakes – something out of the ordinary and unique.
I think today's cake fits that description.
I give you the "bundt cake wedding cake."
Now, when I think about bundt cakes I think about birthday cakes with chocolate glaze drizzled on the cake. I have never thought about a bundt wedding cake. Until now.
I love the simplicity of this cake – there's no muss, no fuss. It just a two-tier bundt cake frosted with simple white icing drizzled down the sides. Read More