cake with flowers
0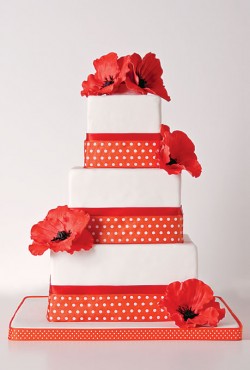 I am a huge fan of all things polka dot. There is something so fun and yet classy about those polka dots.
Plus, it's fun to say (and type) polka dot. 😉
While my favorite polka dot combo is black and white, I am loving today's wedding cake featuring red and white polka dots! Read More
0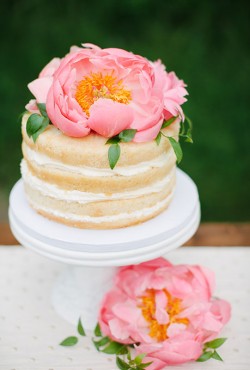 Sometimes, less is better.
For example – when it is 95 degrees outside with 1 million percent humidity, it's better to be in a bathing suit than a business suit. Less is better.
The same can be said of wedding cakes. When it's hot and humid outside sometimes the last thing you want is a wedding cake with a whole bunch of icing. Read More
0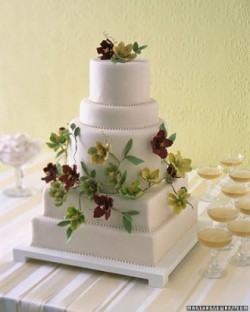 As much as I love seeing a wedding cake adorned with fresh flowers, there is something equally as gorgeous and elegant about sugar flowers.
Not only can sugar flower be beautiful but they're also edible – which is a win-win in my book.
This cake is both elegant and modern. I love that the bottom tiers are square while the top half of the cake features round tiers. It gives the cake just enough of an "edge" without being too over-the-top modern. Read More