cameo pendant wedding cake
0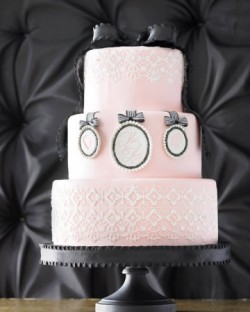 I guess I'm feeling fancy this week because I have found yet another incredibly elegant cake for you.
I used to think that I was all about tradition when it came to wedding cakes – white cakes were it. But I have to say I'm really becoming a fan of wedding cakes with color, and this pink cake with cameos is one of my new favorites. Read More
0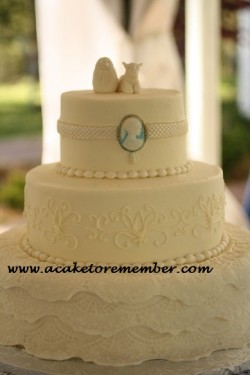 Some cakes are just so gorgeous they take your breath away. For me this is one of those cakes.
I love love love the way Kara Buntin, of A Cake to Remember used a different design on each tier…it emphasizes the vintage feel of the cake.  The lace on the bottom tier was made from a fondant press. And Read More