english wedding cakes
0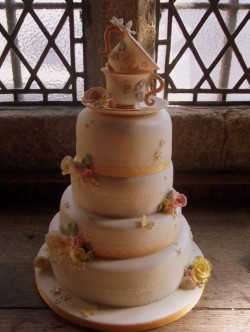 Darlings…we have a new entry in the quest for Brooke's cake heart.
I am a passionate follower of afternoon tea, and I love anything to do with tea time and its rituals.  So when Marianne Kuhn of Dazzlelicious Cakes in Plymouth, England, introduced herself to me on Facebook recently, and I was so glad she did!  Because I instantly fell in love with her cakes, and this one currently has the top place with me. From Marianne, I learned some delightful details about the cake.  The couple wanted only a small cake, but loved Marianne's flavors so much that they ended up asking for four tiers!  They wanted to incorporate Read More
0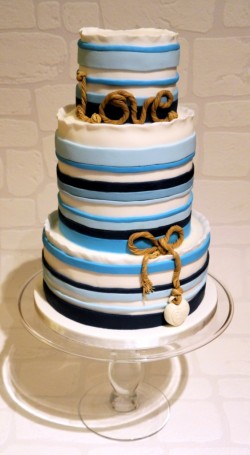 A couple of months ago, I talked about the fabulous Cakes By Beth and her equally fabulous 2012 Cake Collection. I promised more gorgeousness from Beth, didn't I? Well, today is the day, Cake Fans!
While I absolutely ADORED Beth's Gothic Roses and Birdcage Cake (especially right in the middle of Downton Abbey Fever hitting us here in the States in FULL force), I really, really fell in love with this Nautical Love Wedding Cake immediately.  Oh, and I can tell you exactly why, no doubt.  If you've spent anytime here on A Wedding Cake Blog, you've figured out that I am a Florida girl, and lover of all things beachy and water-related.  My happy place is staring out at the Big Blue Ocean.  I would SUPER be that bride with seashells adorning her wedding invitations (in fact, I was.)  So my love for this cake was instantaneous.  Love at first sight.  That Beth used my favorite color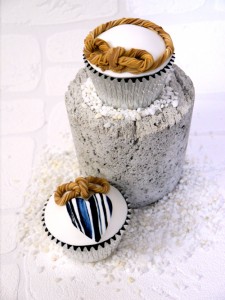 – blue – and lots of shades of it, with awesomeness STRIPES and a very cool rope motif…well, it was icing on the cake.  (I had to.  I had to go there.)
And one of my favorite things about the collection?  Every cake had corresponding cookies or cupcakes, which demonstrate an extension of each theme brilliantly.  I love LOVE the marbelized heart!
Learn more about Beth, her fascinating background, and her lovely cakes by visiting her website.