flower cupcakes
0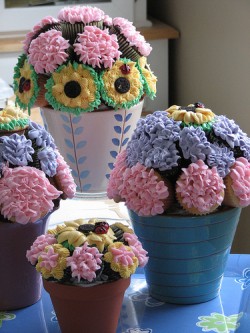 So, I love an artfully arranged group of cupcakes, and for a wedding, a display that mimics a tiered cake is certainly adorable and appropriate.  Still, for that bride who would like to do things a little differently, or stand out from the crowd just a wee bit, I offer you…Cupcake Bouquets.
Dress your cupcakes up like your favorite flower, find some whimsically-colored flower pots, and make a bouquet out of your cuppies!  I think this is brilliant.  Guests can Read More
3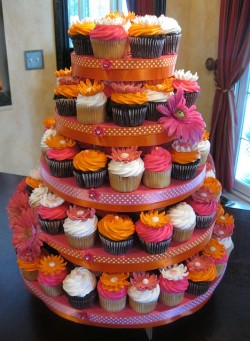 Like I could resist that much rhymability when we're talking about something this. So. Darn. Adorable.
I don't know what in the world it's doing where you are, but here, it's raining raining raining.  And while I'm not complaining – exactly – it's always nice to see something like this, something Read More