groom's cupcakes
0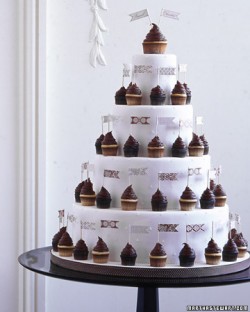 Sure, cupcakes were all the rage for weddings in 2013 and that trend is likely to continue this year.
But if you're looking for something that goes beyond "just cupcakes" why not consider serving a wedding cake and cupcakes! That's right – it's the best of both worlds.
I saw this whimsical idea here and just had to share it with you because it's really brilliant. Read More
0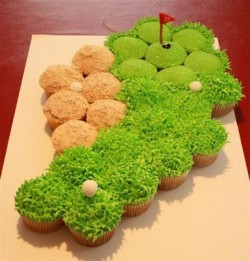 Have you seen this fun idea – taking a cluster of cupcakes, and decorating them to be a unified them, which can look almost like a sheet cake – only WAY funner?
I admit, up to now, I've seen this creative technique applied mostly for children's birthday parties.  But I love LOVE using cupcakes for a groom's cake!  I mean, why shouldn't your Main Squeeze celebrate the Big Day with manly cupcakes of his own?
This look is Read More