love birds cake toppers
0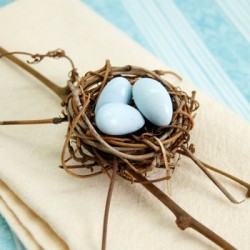 We are thinking spring this week and so I had to find a cute favor that would be perfect at your spring wedding.
I think this mini bird nest is it.
With the warmer spring weather (that we're sure is coming any day now), the birds will start chirping again and building their little nests.
So what better way to celebrate spring than by using mini bird nests as part of your theme? Read More
0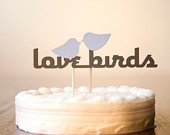 I have a slight obsession with birds. And so when I saw this cake topper on Pinterest I was in love!
I'm not so much in love with "traditional cake toppers" of the bride and groom, but more and more lately I have been discovering all of the Read More