outdoor reception favors
0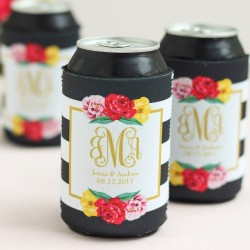 If there's one thing we have too many of in the kitchen it has to be can "koozies."
You know, those can "cooler" sleeves that keep your canned beverages cold while keeping your hands warm? Yep, koozies.
Now this might seem like a different kind of wedding favor, but that's what we love – different! Read More
0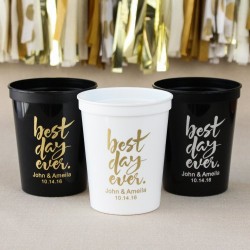 It's that time of year again – time for outdoor wedding receptions.
I love the idea of an outdoor reception.
They're much less formal than an indoor affair, even if you're partying under a big white tent with fancy tables and chairs. You're still OUTSIDE. Read More