pink flowers cakes
0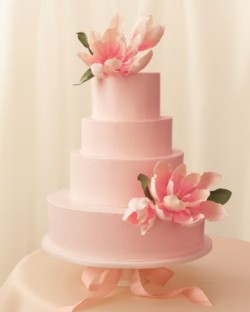 Since we're only about a month away from Valentine's Day, I'm starting to look for everything in shades of pink.
And what luck! I found this pretty little gem today.
I love, love, love this pretty pink confection. It's so pink and so romantic and it practically perfect in every way. Read More
0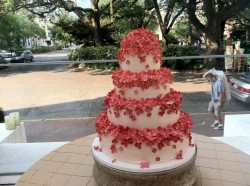 Wedding trends come and wedding trends go, but since the dawn of the Martha Stewart age, be-flowered cakes seem to be here to stay.  And I'm just fine with that.
When I saw this beautiful cake by Custom Cakes of Savannah, Georgia, I knew we had to feature it.  Four stacked tiers, covered with smooth white fondant and covered Read More