prince albert wedding cake
1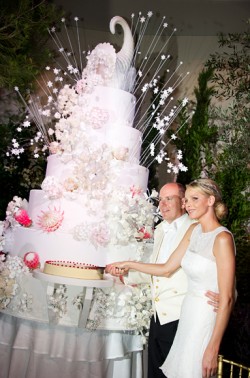 This week's installment of Flashback Friday has a royal twist to it, simply because when I saw this cake I was shocked at its sheer size and just had to share it with all of you.
Apparently when you're part of the royal family of Monaco – the second smallest country in the world at only 1.95 square kilometers in size (that's 0.75 square miles for us non-metric folk) – your wedding cake has to be enormous.
And when Prince Albert of Monaco wed his bride, the lovely Princess Charlene in July 2011 their cake was definitely the centerpiece of the reception. Read More
0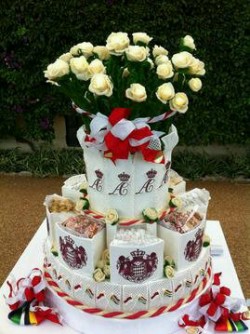 So it might not be the fairytale of William and Kate but I have to admit I love a good royal wedding.
On Saturday, Prince Albert II married Charlene Whittstock in a religious ceremony in Monaco.  The two had a civil ceremony on Friday, July 1.  Charlene Whittstock is a former Olympian.  She competed for South Africa in the 4 x 100 meter medley and her team placed fifth.  I probably watched it because I am sort of an Olympic-a-holic.  There were several high profile guest such as Naomi Campbell and Karl Lagerfeld.  Other than his brief appearance on an episode of The Girls Next Door you probably recognize Prince Albert as Read More