royal weddings
1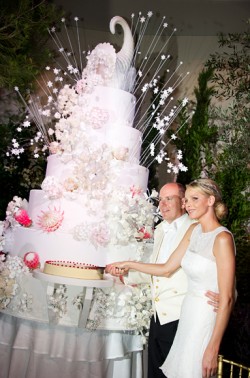 This week's installment of Flashback Friday has a royal twist to it, simply because when I saw this cake I was shocked at its sheer size and just had to share it with all of you.
Apparently when you're part of the royal family of Monaco – the second smallest country in the world at only 1.95 square kilometers in size (that's 0.75 square miles for us non-metric folk) – your wedding cake has to be enormous.
And when Prince Albert of Monaco wed his bride, the lovely Princess Charlene in July 2011 their cake was definitely the centerpiece of the reception. Read More
0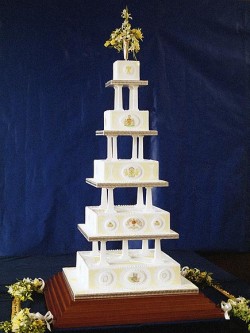 This week's flashback cake takes us all the way back to July 23, 1986 when Prince Andrew married Sarah Ferguson, who became known as Her Royal Highness The Duchess of York, Countess of Inverness, Baroness of Killyleagh, and Princess of the United Kingdom.
Or we can just call her 'Fergie' like everyone else does.
I always liked this royal couple – they seemed a bit more down to earth than Charles and Diana, sort of like an old school William and Catherine – and I was a bit sad when they divorced in 1996.
But maybe you've heard the news this week that Prince Andrew and Fergie are possibly reuniting and rekindling their romance! Read More