rustic cakes
0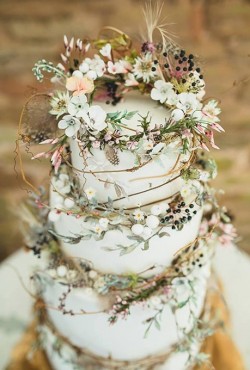 I've always loved the idea of a fairy tale, woodland-themed wedding.
And today's featured wedding cake would be ideal for just that type of reception. The cake is romantic and elegant and just what you'd want for a rustic wedding.
This rustic cake features three tiers of lovely white frosted cake surrounded by woodland vines straight out of a fairy tale. Read More
0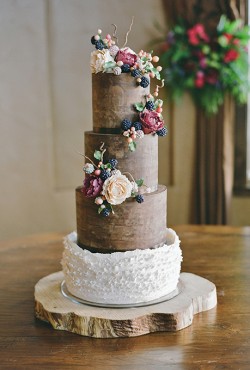 The Halloween decorations are down and now it's time to think about all things rustic and fall-like!
To celebrate the beauty that is fall, it only seems appropriate to highlight a gorgeous and rustic fall wedding cake that incorporates a lot of fall into its look.
I love the bark-like look of the top tiers of this cake – it gives the cake a nice rustic vibe without being too harsh. Read More
0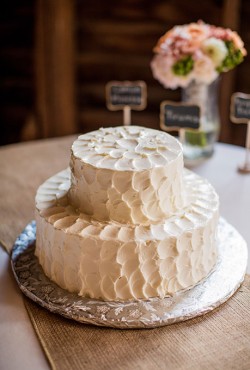 After featuring several non-traditional wedding cakes lately it seemed like a good week to head back to the basics.
So today, we're talking about a lovely white wedding cake. Boring? No way.
Check out this beauty. Read More