sprinkles on wedding cakes
0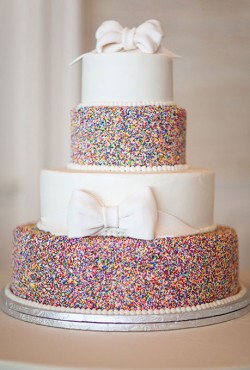 There's something about a wedding cake decorated with sprinkles that I'm loving this spring!
I don't know if it is the whimsical nature of the sprinkles or the fact that it's a fun way to add some rainbows to your big day but I really love this trend.
If you're going to use sprinkles on your wedding cake you can either go big – and decorate the entire cake with sprinkles – or go more subtle, like today's cake. Read More
0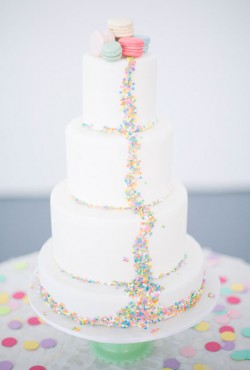 Happy spring!
The birds are chirping, the flowers are blooming, and this gorgeous cake is perfect for a spring wedding.
I'm a big fan of whimsical wedding cakes – you know, the cakes that don't take life too seriously. After all, your wedding should be full of fun and whimsy.
And nothing says fun like a cake covered in sprinkles! Read More