succulents on wedding cakes
0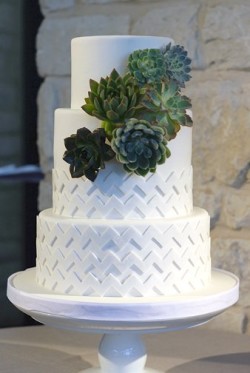 While brightly hued wedding cakes seem to be all the rage right now, there's something to be said for an elegant all-white cake.
Think of an all-white wedding cake as a blank canvas. You can add any kind of embellishment from fresh flowers to greenery, and even a peek of modern art in the icing.
Take today's featured cake fore example. Read More
0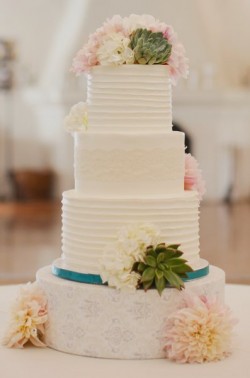 Some of the most beautiful wedding cakes are also the cakes with the simplest design.
There's no need to be over-the-top when it comes to your wedding cake, sometimes you just need a few strategically placed blooms and greenery to wow your guests. Read More
0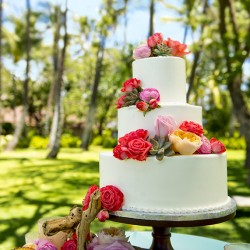 I absolutely love roses on wedding cakes.
I'm not sure if it's because I love roses or because there are so many colors and varieties and they all look stunning on a wedding cake.
But whatever the reason, if there is a cake with roses I'm going to swoon. Read More