sweet wedding favors
0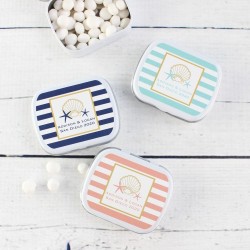 If there's one thing I always have in my purse, it's a miniature tin of mints.
They're easier to tote around than a pack of gum, which inevitably ends up dumped at the bottom of my bag.
Which brings me to today's featured favor – miniature tins of breath mints.
If you're planning a "candy bar" at the reception these would be a fresh addition to the mix of sweets. Read More