themed cupcakes
0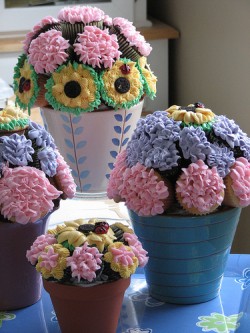 So, I love an artfully arranged group of cupcakes, and for a wedding, a display that mimics a tiered cake is certainly adorable and appropriate.  Still, for that bride who would like to do things a little differently, or stand out from the crowd just a wee bit, I offer you…Cupcake Bouquets.
Dress your cupcakes up like your favorite flower, find some whimsically-colored flower pots, and make a bouquet out of your cuppies!  I think this is brilliant.  Guests can Read More
2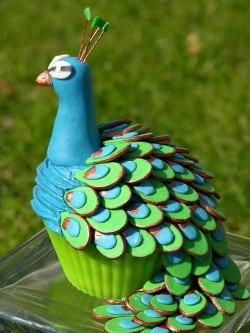 This is one of the the fanciest cupcake that I have ever laid my eyes upon.  I can't even imagine the work that went into this.  The amount of time it would take to make a slew of these for a wedding might be a little bit insane…however, I could totally see it as a big cupcake for the top of a cupcake tower…can't you?  Or maybe even a few of these peacock cupcakes amongst a bunch of teal cupcakes, like the one that makes up the body.
Either way I found this cupcake on Pinterest and I knew it must be blogged about.  The Read More