whimsical wedding cake
0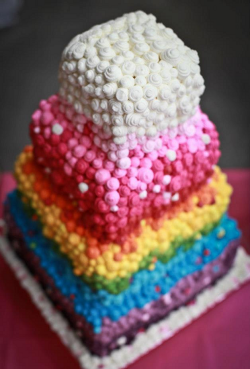 I saw a news report this week about a rare quadruple rainbow that was spotted over New York State. As a big fan of rainbows I thought that would be pretty cool to see.
And then I found this rainbow dot wedding cake and my week was made!
I love this wedding cake so very much. It's fun and whimsical and pretty much screams "spring!" in a refined way, of course. Read More
0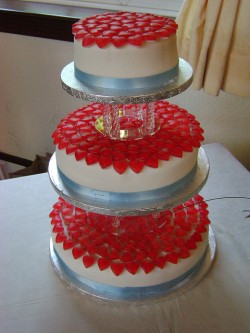 Celebrate your love – with gummies!  Yes!
How did I miss this cake on Valentine's Day?  Well, we'll excuse me, and claim poetic license – or what have you – and say that we can still celebrate Valentine's Day, because it's still February.
Look at this cake!  Will you just look at it?  Resplendent with Read More