chocolate scrollwork
0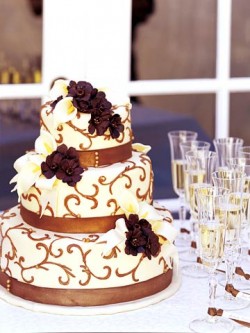 Did you know today is National Chocolate Day?
As a lifelong fan of all things chocolate, I will admit that I am definitely a fan of the "including chocolate in your wedding cake" trend that I have been seeing lately.
Sure, anyone can have a chocolate tier or two (or four) in their multi-tiered wedding cake, but I'm talking about having chocolate front and center on your wedding cake.
Take this cake for example.
It doesn't matter what flavor cake is inside, we have chocolate on the outside! Read More
1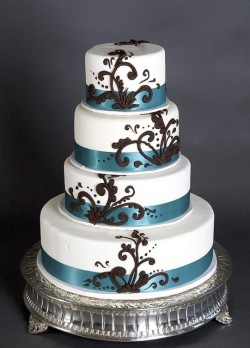 Here is something I love. Taking a classic cake and giving it a little bit of pizazz! I love how this cake is a simple four tiered round cake with a gorgeous slate blue sash around the base of each tier. Beautiful and classic yes?
Oh wait:  let's throw on a gorgeous dark brown (I'm assuming chocolate which… Read More
0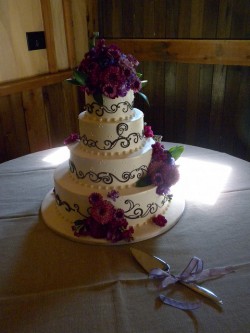 I love a good contrast, don't you?
Light and dark, old and new, bitter and sweet.  Give me opposites to bring out the beauty Read More