geometric wedding cakes
0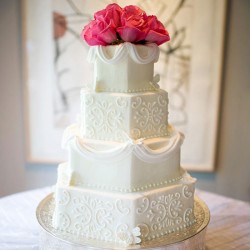 I never was very good with geometry and all those weird shapes that went with it.
But I can tell you this – I'm a big fan of wedding cakes that aren't the "traditional" round or square shapes. In fact, my own wedding cake was heart-shaped (which was trendy more than a dozen years ago, trust me!)
And that brings us to today's cake – the geometric wedding cake. Read More
0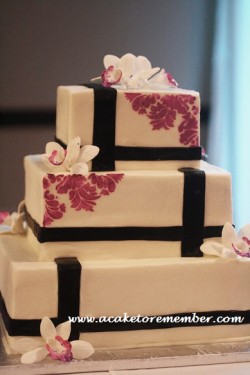 As much as I love a traditional wedding cake, I really dig when I run into something totally different that I haven't seen before, anywhere.  The other day, I ran across this example of just such a cake.
Kara Buntin of A Cake to Remember in Richmond, Virginia, has created some of my favorite cakes, to be sure.  This orchid and black wedding cake just may join the ranks.  I really appreciate the strong structure of the almost geometric black lines juxtaposed with the ultra feminine stencilling in a beautiful shade of orchid.  That Kara chose to Read More