handmade wedding cake toppers
0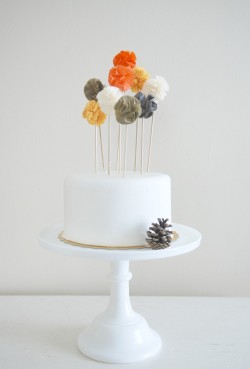 **I know I usually do Cake Topper Friday..but these Cake Poms kind of rock my face so hard that they had to be shown on a Thursday**
Cake Poms make me happy.  For real.
In particular these Cake Poms make me happy.  Perhaps this is from my days as a cheerleader and anything "pom" related makes me want to shake what my momma gave me to old school jams like Achy Break Heart and Down With O.P.P. Highly inappropriate for elementary school girls by the way.  These poms aren't Bulldog Green and White…but they could be if you wanted.  Made by Potter and Butler out of Portland, Oregon, these Read More
0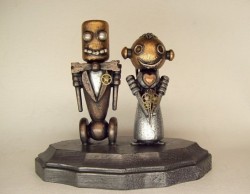 Domo arigato Mr. Roboto.  Thank you very much oh Mr. Roboto for bringing me this cake topper when I needed it.
Yes!  Robot Cake Toppers!  I've got to admit…I've making an effort to step outside of the box on Cake Topper Friday and I am loving what I am finding.  Because in all honesty a girl can only feature a Read More
0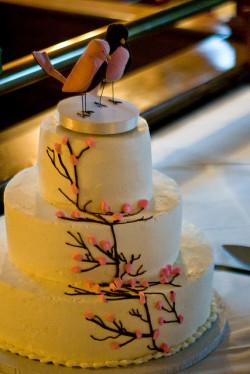 If one thing is "hot' this wedding season it is birds.
In real life I am terrified of birds. However, you put those bad boys on a wedding cake (or anything really) and I am suddenly in love. Much like I was when I saw this adorable wedding cake.
This is a three tiered round wedding cake frosted with delicious buttercream. I have the overwhelming urge to stick my finger in it and take a big lick. The front of the cake Read More