holidays
0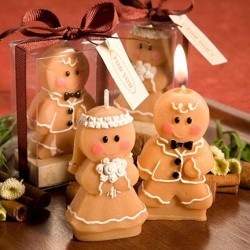 If there's one thing that just screams "holidays" it's gingerbread men – and women.
So what could be cuter as a favor at your winter or holiday-themed wedding than gingerbread bride and groom candles?
Nothing could be cuter.
These adorable candles look like the real thing and feature white icing and candy-like decorations. Read More
0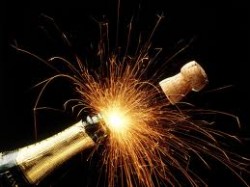 Happy New Year's Everyone!
We don't know about you, but we rang in the New Year at home, but not before a nine hour drive to get back there from the in laws' place – whew!  So while we move around, and get unpacked, and find our power cord to our laptop ;-), we wish you all the very happiest of New Years.  May 2012 be a year of peace, love, and prosperity for you and yours.
We will be rounding up a little later today, so keep an eye out for all the Sweet and Pretty that we can get our hands on!
Photo Source