Mason's Bakery
0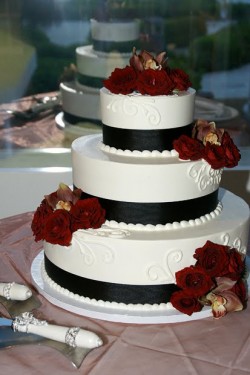 Well, by now you know that we are all about the seasons around here.  But sometimes it's nice to see an expression of seasons in a way that isn't so typical.  Take autumn, for instance.  You think autumn wedding cake, your mind automatically goes to colored leaves.  But here's another take on the colors of fall:  rich red roses.
It was love at first sight when I saw this cake.  The simple buttercream finish is trimmed with a wide, black ribbon, elegant scrollwork, and the most beautiful deep red roses.  For an interesting contrast, the roses are paired with orchids.  You would never think, "I know, I'll put orchids and roses Read More
0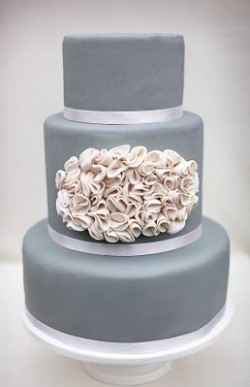 We're ranging far and wide this week to bring you the latest and greatest in all things sweet to eat – and otherwise – about weddings.
They announced their engagement on Twitter and Facebook.  This week, Kate and William fax their Save the Dates.  Embracing technology in the name of Read More