present wedding cake
0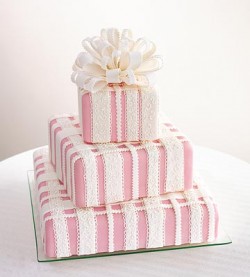 Everybody loves getting presents wrapped in pretty paper and topped with a perfectly tied bow, right?
Sure they do! And that's why I love this pretty in pink wedding cake so much. It's just so darn cute I couldn't resist sharing it with you today.
This gorgeous three-tiered confection would be perfect for a smaller wedding, a winter wedding, a spring wedding, or even your bridal shower. Read More
0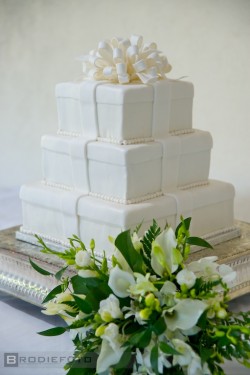 It occurred to me that it has been awhile since I featured a straight up classic wedding cake that wasn't consumed by dignitaries and former Spice Girls.  So today will be that day.
This lovely cake is a replica of a gift box.  This is the sort of gift that I like the receive..three tiers and completely edible.  In lieu of a topper, Read More