rustic wedding cake toppers
0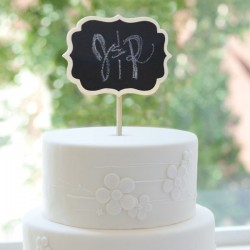 I have a couple of teacher friends who super need this in their lives!
This is crazy adorable!  It's the original customizable cake topper…as in you can customize it over and over and over again!  Use it for your wedding, and then re-use for anniversaries, birthdays, or even your future children's (sniff, tear) first birthday celebration.
I love when an idea is super simple and brilliant in its super simpleness.  This would be perfect for Read More
0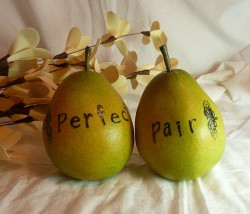 I love pears.  When it's "pear day" at school I always grab two.  However, this has very little to do with my love of fruit.  Other than the fact that these cake toppers are in fact…you know…pears.
These cutie cake toppers and nonbreakable hand-stamped pears that are about 4 inches tall.  The great thing about these toppers are that they are lightweight, so they Read More