winter wedding
0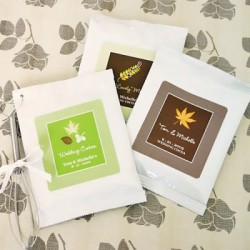 If there is one thing that makes a winter day bearable, it's a steaming mug of hot chocolate.
And if you're planning a winter wedding in any state where the temperatures regularly dip below freezing for a few months, your guests are sure to love these personalized packets of hot chocolate. Read More
0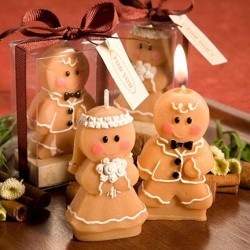 If there's one thing that just screams "holidays" it's gingerbread men – and women.
So what could be cuter as a favor at your winter or holiday-themed wedding than gingerbread bride and groom candles?
Nothing could be cuter.
These adorable candles look like the real thing and feature white icing and candy-like decorations. Read More