all white cakes
0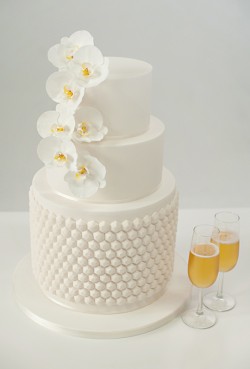 As I look outside the window today it's a sea of white. A fresh layer of snow covers the ground which (of course) made me start thinking about the traditional all white wedding cake.
I do love all the non-traditional wedding cakes I feature here – the bright colored cakes, the black fondant cakes, the whimsical cakes. But in the end, nothing beats that all-white wedding cake in all its elegance and charm. Read More
0
As I sit here watching the snow fall outside, the fresh white powder outside inspired me to find an all-white wedding cake to feature today.
This cake is so elegant in an understated way and it would be absolutely perfect any time of year.
The smooth white fondant gives the cake a modern vibe and it could have been embellished with just about anything. The addition of white fondant feathers takes the cake to a whole new level. Read More
0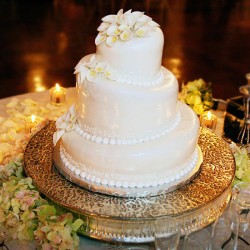 As much as I love wedding cakes with color – especially fall colors – there is something to be said for all-white wedding cakes.
An all-white wedding cake can be stunning and elegant and just downright beautiful when done properly.
Take this cake – the tilted white wedding cake. Read More