berries on cakes
0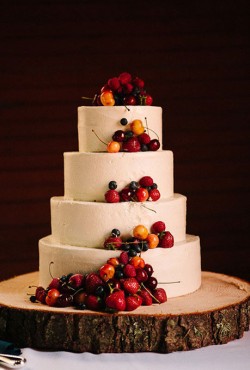 One of my favorite things about mid-to-late summer is the abundance of fresh fruit at my local market. Peaches, plums, cherries, berries, and more.
And I can't think of a better way to showcase all those gorgeous fruits than on a lovely white wedding cake!
People don't often think about using fresh fruits as an embellishment on a cake, but it really is genius. Read More
0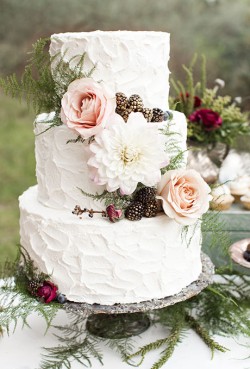 Happy December!
As we tread lightly into the winter season, I want to hold on tightly to any remnant of fall even when it comes to fall-inspired wedding cakes.
Today's cake evokes thoughts of late fall and early winter so it seemed perfect for the first day of December.
This three-tier cake features fluffy white icing and some gorgeous fresh flowers including a white dahlia and blush roses. Read More