black and white cakes with flowers
0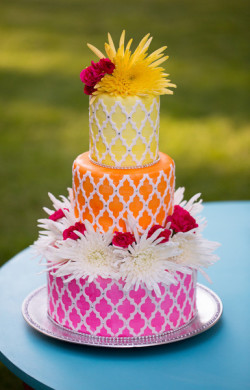 We're at that point in the summer where everything has bloomed and the flowers are bursting out of their pots and a wedding cake that is bursting with color seems just about perfect.
Take today's featured cake as an example.
This cake is all about color! You can't help but be happy and smiling when you look at this cake. Read More
0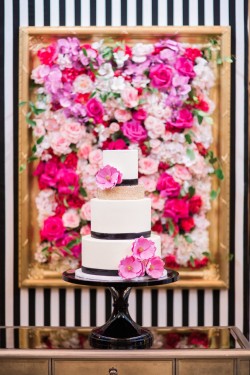 Ah, spring! It's that time of year when everything is blooming and the flowers are gorgeous. Which means it is a great time to showcase some lovely floral wedding cakes.
I'm a BIG fan of black and white cakes. There is something just so elegant about a black and white cake – even if it's a white cake with just a hint of black icing or ribbon.
And if you had bright blooms to that cake? Well, that's just the bees knees. Read More