disney's fairytale weddings
4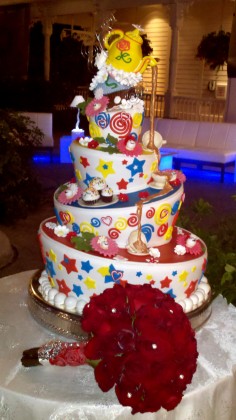 I'm late..I'm late..for a very important date!
You know what that means. I'm getting all Disney on you again. In the hub-bub of the Royal Wedding I forgot to showcase one of my favorite themed wedding cakes. This cake was made by the Grand Floridian Resort Bakery at Walt Disney World Resort in Florida. It was made for the All Night Royal Sleepover Celebration held at Disney's Wedding Pavilion the night before Read More
0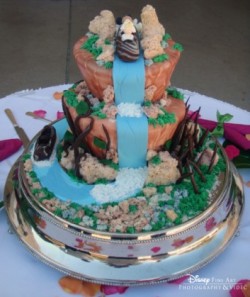 My oh my what a wonderful cake!
Last week Disney's Ever After Wedding Blog featured this Splash Mountain Cake on Wedding Cake Wednesday. This cake is a replica of the popular Disneyland and Walt Disney World attraction featuring two tiers, chocolate logs and a fondant waterfall. I could be wrong but it looks like Read More