favors
0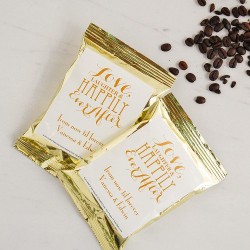 I don't know about you but I can't start the day without at least two cups of coffee. Sometimes three.
Which might explain why I love today's wedding favor so much!
These individual personalized coffee favors are the perfect wedding favor for your guests. Read More
0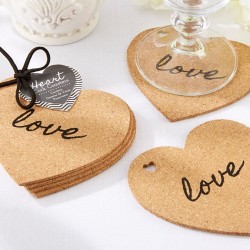 Since tomorrow is Valentine's Day and we're all about love here on A Wedding Cake Blog, it seems only fitting to showcase a wedding favor that is all about LOVE.
Like this heart-shaped cork coasters emblazoned with the word "LOVE."
They're kind of perfect for Valentine's Day. Or you wedding. Or both. Read More