fondant roses
1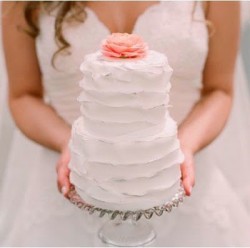 Here we go! Hold onto your fascinators! It's wedding season, y'all!
From now until Thanksgiving, my pastry and wedding planner friends will be cranking out beautiful creations and events, with so much originality and "omigosh that is so awesome and gorgeous!" that we'll hardly be able to stand it!  How many weddings will you be attending this spring, summer, and fall?  Our calendar is FULL!
While we are super looking forward to Read More
0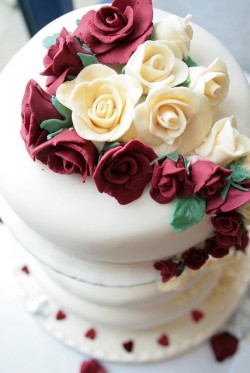 This stunning photo is almost as gorgeous as the cake itself. We love the red and white fondant roses that spill down the side of this cake. A clean, crisp fondant overlay makes the rest of the cake a simple backdrop for that waterfall of roses.
Add in some Read More