gold wedding favors
0
One of the classic signs of fall here in my hometown is a yard full of acorns – and squirrels hustling all season to bury those acorns in my yard for the winter.
Which means, acorns are really a classic fall item.
And if you're having a fall wedding with a fall-themed reception these cute gold-dipped acorn measuring spoons would make a great wedding favor for your guests. Read More
0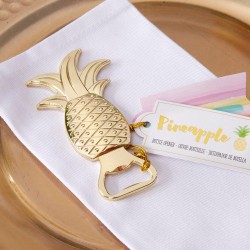 I love pineapples. There, I said it.
And I don't just mean I love eating pineapple (and pineapple flavored goodies like Dole Whip at the Walt Disney World Resort).
Nope. I also love decorating with pineapple decor. After all, the pineapple symbolizes warmth, welcome, friendship and hospitality – all the things you want people to feel in your home! Read More
0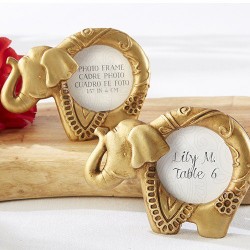 It's always a good idea to have some sort of "lucky charm" on your wedding day.
And if you have the something old, new, borrowed, and blue why not add lucky elephant to the mix?
I'm loving these "lucky golden elephant" photo frames!
Elephants are a traditional good luck item and it's even better when their trunks are raised as it means good fortune will be showered upon everyone! Read More