holiday wedding cake toppers
0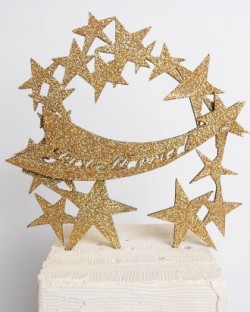 Since we're just a little more than a week away from Christmas I wanted to find something that seemed a bit festive.
I think this gold, sparkly starry cake topper does the job.
I'm a big fan of non-traditional cake toppers and honestly I find the "bride and groom" toppers a tad boring. Sure I had one on my cake but that was all the rage back in the day.
If you can add something totally unique and even personal to your cake, then I say go for it! Read More
0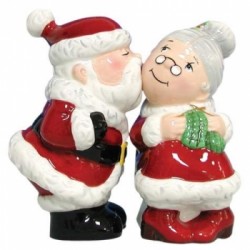 Merry Christmas from all of us here at A Wedding Cake Blog!
To spread a little more holiday cheer today I wanted to share with you this super cute cake topper featuring none other than Santa and Mrs. Claus!
You really can't get much cuter – or more festive – than this very merry cake topper. Read More