peppermint wedding cakes
0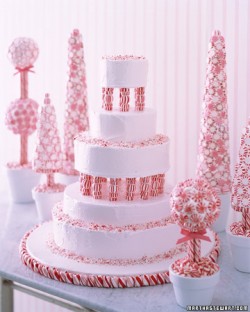 How fun is this cake if you were thinking about having a Christmas in July wedding? It's kind of perfect, really.
Now I'm not sure how many people have a Christmas in July theme for their wedding, but it would be a lot of fun especially when it's a million degrees outside. Your guests could be enjoying a fun winter wonderland complete with this red, white, and pink creation.
I especially love that they've used the red and white Read More
0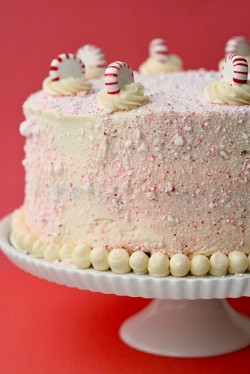 Let's talk about my favorite Christmas Treat. The Candy flippin' Cane.
I know that probably seems like a real head scratcher. Most people would say fudge, shortbread cookies, or gingerbread. My husband would say Sausage Cheese Balls. For me…it's the candy cane. In fact…as I tap out these letters I am enjoying one right now. I guess I should add that I swirled it around and let it dissolve in my hot chocolate first–but oh well. It's that pepperminty taste I crave.
So in honor of my beloved peppermint I decided to feature this Candy Cane Cake made by Annie from Annie's Eats. While this cake is beautiful Read More