pink and white cakes
0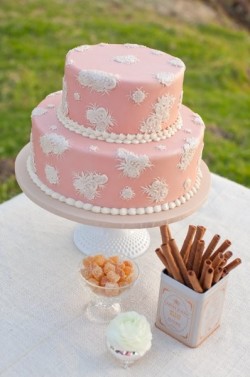 I love the idea of small-ish wedding cakes that pack a lot of punch – cakes just like today's featured cake.
This two-tier vintage-inspired wedding cake would be perfect for a smaller wedding or if you're planning a dessert table at your reception.
I'm loving the pink icing on this cake and the addition of floral lace-inspired designs gives the cake a gorgeous retro look. Read More
0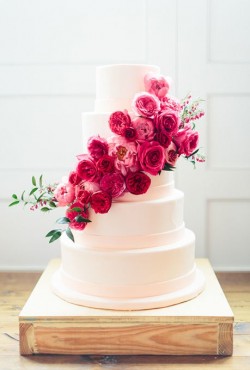 Growing up, pink was not my favorite color. But now, I will admit that I'm kind of partial to all things pink.
And I especially love the idea of having a pink wedding cake. My favorite hue – a light pink. Think, pastel.
It's the perfect color for spring or early summer and it has a very happy vibe to it. Read More
0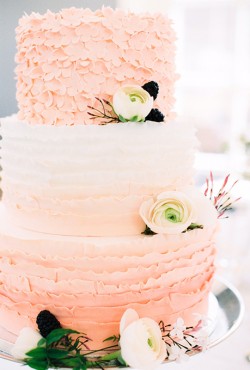 Sure the calendar says it is only the middle of August but we all know that fall is right around the corner. However, I'm still clinging to summer with all my might, which means we're still going to talk about summer wedding cakes.
Just like today's beautiful pink and white creation.
This gorgeous three-tiered cake features light pink and white icing with a ruffle design that really pops. Read More